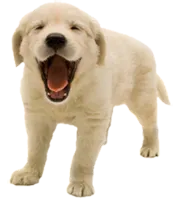 In your search for a veterinary facility, we believe you should expect high quality care as well as great service. Our goal has been to assemble a veterinary health care team committed to providing exceptional client service and veterinary health care. Our commitment to you is to offer world class service in a local, state of the art veterinary facility.
At Ellington Center Animal Clinic, we provide family pets with quality, comprehensive and compassionate medical care while strongly emphasizing client education and communication.

Your pet's annual vet check-up will include a comprehensive physical exam, with a thorough investigation of your pet's head, body and tail, and all his assorted cavities. During this exam, the doctor will examine your pet's eyes and ears and skin, look into your pet's mouth to examine teeth and gums (and breath!), listen to your pet's heart and lungs and belly, and provide a courtesy nail trim while assessing his attitude and behavior.
You can expect the doctors and staff at Ellington Center Animal Clinic to be friendly and professional. We know that our clients are our friends and neighbors and that our pets are part of the family. We take the time to explain the medical care needed to diagnose and treat your pet. We want you to understand your pet's medical needs and be able to make informed decisions about that care.
POLICIES

Our office hours are by appointment. We are open Monday through Friday 7:30 AM - 7:30 PM
For your pet's safety, all dogs visiting the clinic must be on leashes and all cats must be in carriers or harnessed. If you need to borrow a leash or a carrier, please ask. Convenient cardboard carriers are available for purchase at the reception desk. Thank you

In an effort to provide the best veterinary service possible and to be able to answer your questions and explain in detail health-care recommendations for your pet, we reserve a half-hour for every scheduled exam. The time is reserved exclusively for you and your pet. If you need to change your appointment for any reason, we ask that you give 24-hours notice so that another pet in need of medical attention can be seen. If you fail to show for an appointment, or cancel with less than a 24-hour notice, you will be charged a $25 cancellation fee. Thank you for your understanding
While we do our best to schedule an "urgent-care" appointment within 24 hours, the Ellington Center Animal Clinic is not a 24-hour hospital and does not have an overnight shift providing 24-hour medical coverage. There will be times we have to refer patients to local 24-hour facilities. When the office is closed, our answering machine message leaves the name and number of local emergency clinics in the area.
Veterinary emergency clinics in the area:
Connecticut Veterinary Center (The Pet E.R.) in W. Hartford - telephone # (860) 233-8564


East of the River Veterinary Emergency Clinic in Bolton, CT - telephone # (860) 646-6134


Pieper Memorial Veterinary Center in Middleton, CT - telephone # (860) 347-8387


New England Veterinary Center and Cancer Care in Windsor, CT - telephone # (860) 688-8400

Returned checks - There is a $20 charge for any checks returned for insufficient funds and for any appointments missed or cancelled with less than 24-hour notice. Unpaid balances more than 30 days past due will be sent to a collections agency.
Telephone Messages - Our doctors give each appointment their undivided attention. Messages left for the doctor will be attended to when the doctor is available. Often, messages may only be seen at the end of the business day. If you are waiting for a callback from the clinic, and have not received a call within 24 hours, please call the clinic.
Our doctors follow a conservative vaccination schedule. Rabies vaccines are required by Connecticut law for all dogs, cats and ferrets. The doctors will discuss all other vaccines according to the risk factors associated with your pet's lifestyle. If you choose to have your pet vaccinated elsewhere, it is very important that you bring copies of your pet's vaccination records so the medical record can be kept up to date.
Ellington Center Animal Clinic does not fax or phone prescriptions to internet-based pharmacies. The clinic cannot be responsible for the
safety and efficacy of the medication you purchase online. The FDA has issued a warning about online pet pharmacies.
Check out this news about arrests made in May 2018 - for charges that included selling mislabeled pet medications online.
click here



The clinic can confidently stand behind medication that we sell and offer you the full extent of manufacturer's guarantees. For example, pets on year-round protection for parasite control should not have roundworms or hookworms found in a routine fecal exam. If you purchased the medication from us, we will be able to treat your pet with an effective dewormer and contact the drug manufacturer for payment through their guarantee. If you purchased your medication elsewhere, you will need to contact the place where you purchased the medication to pursue the manufacturer's guarantee. Medication purchases made via the internet are not eligible for manufacturer-sponsored rebates and coupons exclusively for veterinarians. For most products, you will find Ellington Center Animal Clinic competitively priced, and you receive manufacturer coupons/rebates applied to your purchase. We are happy to mail prescription medication to your home if you prefer the convenience of home delivery. If you choose to purchase medications online, please request a written prescription be mailed to you.
To request a prescription refill from us, e-mail or contact us through this website or call us during business hours to refill your pet's medication or prescription food. Please contact us for a refill when you have 5-7 days' supply left. Calling ahead will save waiting time at the front desk. Please keep in mind that not all prescriptions can be refilled. An examination of your pet may be necessary before additional medication can be dispensed.
Please do not forget to notify our office if your address or telephone number has changed. As a courtesy, we send e-mail, text message and post-card reminders the month before your pet's annual examination is due. We also provide reminder calls the day before scheduled appointments.

If you have suggestions to help us improve our services, or if you are ever dissatisfied with our services for any reason, we want to hear from you. Please call, e-mail or write to us and address your concerns to our practice manager.

We appreciate your decision to trust us with your family's pet health care needs. Thank you for your understanding as we strive to do our very best by you and all of our clients.